Nerf Gun Wars – Festivals
If you're having a Festival, Fete or a large scale event, Nerf Combat is an action packed activity perfect to entertain your guests or festival goers! Nerf Gun Wars is great for all ages and abilities and will be something unique and different for your event.
Create a Call of Duty simulator for guests who can take turns to aim shoot and fire at their enemies. Watch as they dive for cover behind inflatable barricades to try and be the last one standing. We guarantee your festival will be the talk of the town with Nerf Combat on site.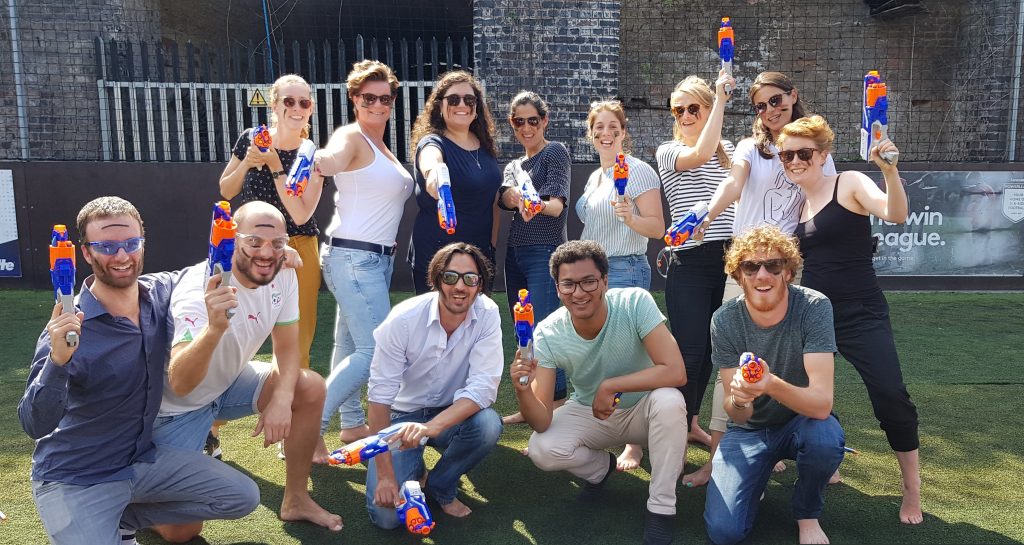 Nerf Combat is a mobile activity so we will bring everything to you. All Nerf Gun equipment is provided including ample Nerf Guns, foam bullets as well as inflatable barricades. We require an open, flat and well-maintained space of at least 10m x 10m but preferably 10m x 15m and access to a power source so we can inflate the equipment. Nearby Parking will be required for our van.
INFORMATION: Between the months of October – March, Nerf Combat is best played indoors for the best experience.