Nerf Gun Wars – Junior Events
Junior Nerf Gun Wars is the latest craze to keep your children entertained. If you're wondering what makes a Kids Nerf Gun Party the go-to option for kids, it's simple. It's exciting, exhilarating and most importantly, safe. Kids will love firing at each other, taking cover behind barricades and obstacles and playing out their own real life Call of Duty.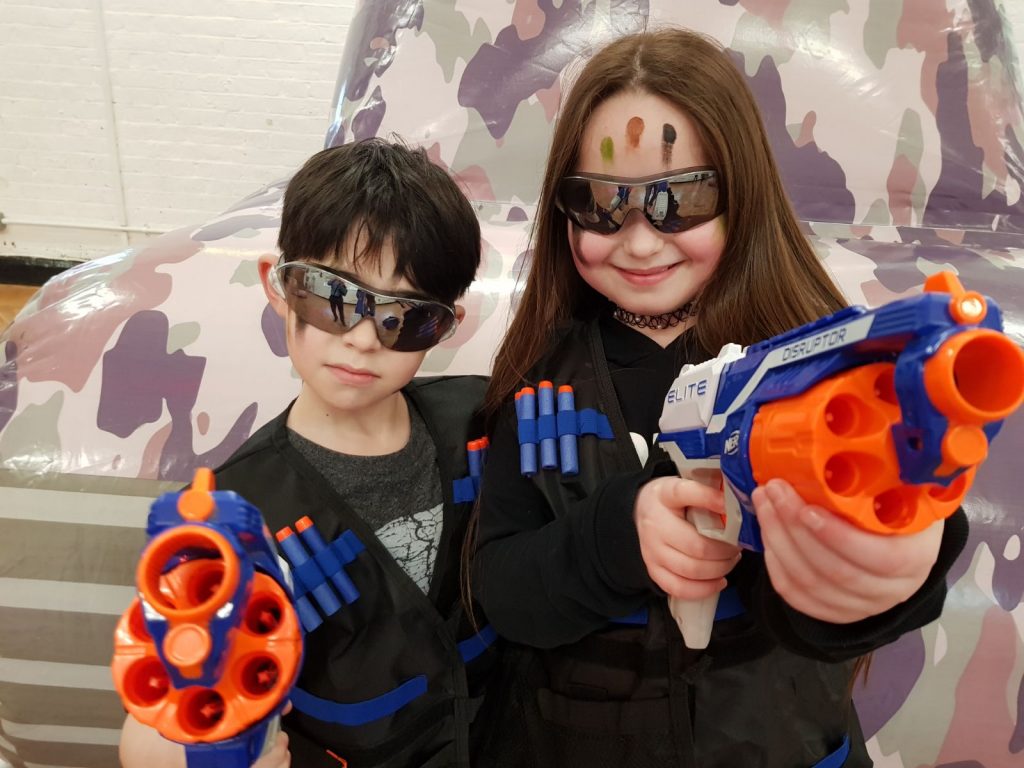 NERF stands for Non-Expanding Recreational Foam so all Nerf 'bullets' are completely safe and harmless. This ensures you have nothing to worry about when it comes to your childs safety. Nerf Combat combines all the action-packed elements of Paintballing without any of the mess!
Bring out your competitive side by facing off against each other in the Nerf battlezone, using your skill and agility to make sure you're the last one standing! Each Kids Nerf event will include several exciting mini-games. These games can include the following (For a full list of games click here):
    Capture The Flag

    The President


    Retrieve The Bomb
INFORMATION: You will need to source your own venue and we will come to you to run the Nerf Gun event. We recommend using local community halls, sports halls, local sports fields, back gardens or school facilities etc for sourcing a cost-effective suitable playing area. For full venue requirements visit our FAQ's. One parent or guardian will need to be on site to supervise.
EVENT DURATION: Our base package would be 60 minutes for up to 20 players but we can offer a wide range of packages to suit all whether it be a large group requiring multiple battlezones to all-day events like school fetes. Just let us know your requirements and we will put a package together for you.