Nerf Gun Wars – Stag Do
Nerf Guns aren't just for kids and Nerf Combat is here to prove it. This is the ultimate Stag Weekend activity and is taking the UK by storm.
The Nerf Gun Wars arena will act as your real life Call of Duty simulator with barricades to dive behind and mini Nerf Games. Choose your weapon and prepare to battle your way to victory to become the Nerf Gun champion! It's a great alternative to Paintball as it's all the action without the pain or mess!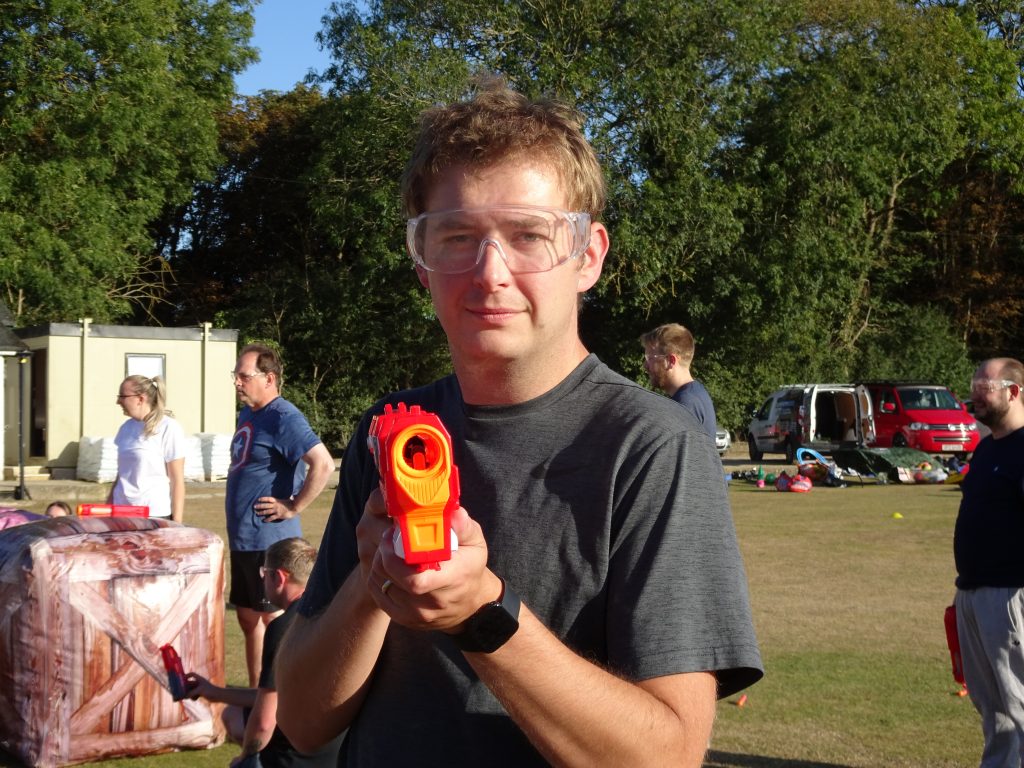 Bring out your competitive side by facing off against each other in the Nerf Battlezone. Prepare to battle it out with several exciting mini games.
These games can include:
The President
Retrieve The Bomb
Capture The Flag
INFORMATION: We often use outdoor facilities with excellent third generation football pitches. Nerf Combat is fun but hard work so playing outside enables you to keep cool. Between the months of October – March, Nerf Combat is played indoors.
EVENT DURATION: Groups up to 20 players play for 60 minutes. For larger groups, time will be extended appropriately.